April 11th is National Pet Day, the time that we celebrate our beloved companions, who despite clawing our furniture, chewing our favorite shoes and hiding our undergarments – still know the way to our hearts.
If you're not a pet owner and you're thinking about becoming one, I strongly encourage you to consider adopting. There are plenty of lovable pets without homes that would make a great addition to your family. Take a gander at ASPCA, you might just meet a new friend.
Having a pet can be a large responsibility. Especially with the million other things you have going on. If you're like me, I'm sure you find it difficult to leave your pets at home, especially for extended periods of time (like while you're at work). I always find myself wondering, is Obie just napping while I'm out or is he wreaking havoc in the house. Luckily, we have a solution that keeps you connected to your little buddy at all times. Wherever you are, you can take a peek at your pet's whereabouts and feel content knowing that they're a-ok. With mydlink Wi-Fi Cameras you can use your smartphone or tablet to get a live video feed of the activity at home. We have plenty of options so you can find the right camera for your needs, but I'm going to go ahead and recommend two models perfect for several scenarios.
This is a great choice for pets that may be in a cage (birds, rabbits, etc.) or tank (fish, turtles, etc.). You can mount this camera or put it on a shelf to get the best view of your pet. And with night vision you won't have to worry about the lights going off. The HD Wi-Fi Camera also comes with a built-in microSD card slot so you can record clips directly to your camera and play them back straight from your phone, now you'll have solid evidence in the case of Max v. New Dog Bed. 
HD Mini Wi-Fi Camera (DCS-8000LH)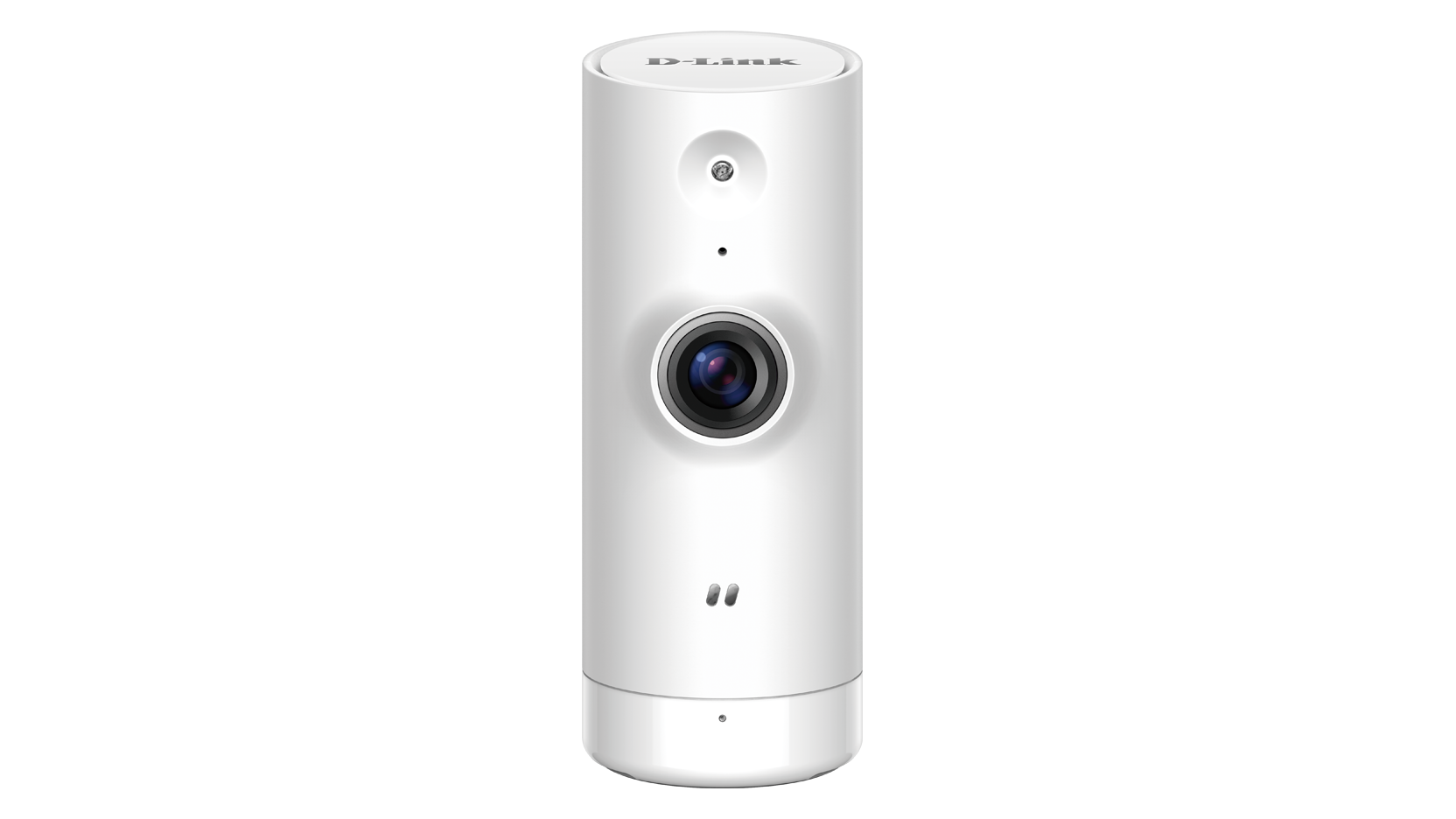 Sometimes you want HD surveillance for your home but would prefer the camera to be as small and as inconspicuous as possible. The HD Mini Wi-Fi Camera is a great option for those who want to monitor their pets at home in a compact and affordable package. At just 3.62 inches tall with 16 ft. night vision and motion detection built-in, you can make sure your fur baby hasn't eaten your shoes.
mydlink App for iPhone and Android 
Download the free mydlink App in the App Store or on Google Play. Use the app over a Wi-Fi or LTE connection. Schedule your cameras to activate at certain time, or even set up cloud recording on the DCS-8000LH with Google Assistant and Amazon Alexa support. You can even capture pictures of your live video feed to share with family and friends!
Don't forget to be extra nice to your cuddly critter today. Maybe spoil them with an extra treat or a new toy. Remember, they might only be around for a part of your life, but for them, you are their whole life.