I recently saw a video PSA about how to safely binge watch and let me just say it spoke to me in ways I should be embarrassed to admit. It's easy to say that the way we watch TV has changed quite drastically over the past 10 years. We've gone from waiting for our weekly fix to spending an entire week marathon watching every episode of a single show. Now if you can say that you have never resigned an entire weekend to lying in bed or on the couch, maybe even the floor (just to switch it up a bit) for hours upon hours unwilling to admit how much time you've spent staring at a screen, then stop reading this blog right now. For the 99.999% of you shamefully agreeing keep reading for some tips on the safe way to binge watch.
Show Some Signs of Life
Stay in contact with the outside world. When binging solo make sure you don't go dark, it's one thing to ignore a text or call (because of course I don't want to go out, I need to see what all the buzz behind Brooklyn Nine-Nine is all about) but when you start getting frantic messages asking if you're still alive it can get embarrassing to explain.
Hydrate and Eat
Shows can get intense but mixing dehydration with that roller coaster of emotions is never worth it. Have snacks readily available and try to get at least a few healthy options in there, like ice cream because it's dairy so it's got calcium in it, duh. Food delivery apps like Postmates and Uber Eats are great in case the binge watching grunge look you're rocking isn't exactly appropriate for public. And no, I'm sure the delivery guy is not judging you.
Don't Be Ashamed
Everybody does it and those who say they don't are lying. If your friends don't binge watch then they're no friends of mine, because who would willingly commit to waiting 7 days for every new episode? A lunatic, that's who. Plus don't deny that sense of victory you feel when someone asks you how far you got into a show and you managed to watch 12 episodes compared to their measly 8. Trust me, you're the winner in this situation.
Take it Outside
Fresh air is a good thing, honestly. Get outside, get some sun, listen to the birds and smell something besides the leftover Cheetos on your nightstand. Add a Wi-Fi Extender halfway between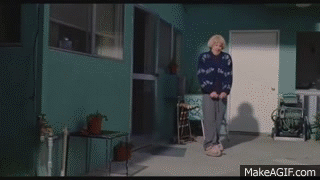 your router and the yard to keep streaming without the worry of dropping the connection. Now when someone asks you on Monday what you did this weekend you can safely say you hung out outside. They don't need to know you spent the entire time outside watching Westworld and questioning whether you're a guest or a host.
Keep an Eye on the House
…from the couch. When you're home alone watching Luke Cage and you swear you heard someone creeping through the back yard, (Rule #1 don't go look) just check it out with your Wi-Fi Camera. If you've gone full hermit Wi-Fi Cameras are a great way to make sure it's the pizza delivery guy at the door not your neighbor coming over to check in. No one wants to explain the crying noises she heard were simply because your favorite character met an untimely death, at a wedding no less!
Move, At Least a Little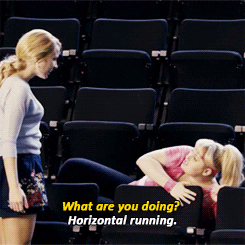 Try and burn a few calories throughout your marathon (movie marathon that is) and no, walking to the kitchen for more popcorn doesn't count. Workout guides that correspond to popular TV shows and movies are everywhere these days helping you feel slightly less guilty about sitting on the couch all weekend. Check out Mashable's list of Binge Watching Workouts here so every time someone loses a head in Game of Thrones you can lose some calories too.
Don't Let Bad Wi-Fi Slow You Down
Buffering. Just the sound of the word makes you cringe. There's nothing worse than having to suffer through 5 minutes of buffering just to watch the last few minutes of a show, so make sure your Wi-Fi can handle your streaming needs. A router like the AC1900 Wi-Fi Router (DIR-878L) is specifically built for gaming, streaming and a life without lag in general.
With these helpful tips and some great Wi-Fi the only thing putting an end to your binge watching will be well…absolutely nothing.