Thanks to the power of Wi-Fi and the magic of smartphones, more and more of the devices we use every day are connecting to the internet, making it easier than ever to transform our houses into smart homes.
So in the spirit of giving our homes the tech makeovers they deserve, here are eight great ways to use connected products to make your home smarter, safer and more in tune with you.
1. Elevate your lighting situation
One
of the quickest and easiest ways to transform the entire look of a room is to mix up the lighting. And the best way to do that is with Philips hue. Philips hue lets you wirelessly control your light bulbs and customize light color and intensity right from your smartphone, making it simple to bring your living room from lively game zone to vibey New York lounge in seconds. Using the Hue app, you can choose custom color combinations and can even create schedules to set the perfect mood for any occasion.  
Learn More: Philips hue
2. Make your home react to motion
Imagine opening your door after a night out. The lights turn on and your favorite song begins to play. Magic? Nope. When you pair a D-Link Wi-Fi Motion Sensor with a Wi-Fi Smart Plug, whatever you have plugged into the Smart Plug can automatically turn on in response to motion. The possibilities are endless here. With a Motion Sensor and Smart Plug, your home reacts to you in amazing ways.
Learn More: D-Link Wi-Fi Motion Sensor & D-Link Wi-Fi Smart Plug
3. Control who comes and goes
This just in: you never have to worry about losing your keys again. And forget about hiding spares under the doormat for house-sitters and friends. With Shlage electronic locks, coming and going is keyless. Simply type in a code and you're in. These locks even work with a selection of service providers so you can use your smartphone, tablet or computer to know when the kids get home from school or when the delivery person leaves. 
Learn More: Shlage Electronic Locks
4. Own your throne
Don't you hate it when all a toilet does is … flush? We hear ya. But, good news. For a cool $4200, you can buy a toilet that opens, closes, rinses, deodorizes, plays music and tracks your usage all via a mobile app. For those looking to upgrade the most important seat in the house, this is certainly the way to go. We realize it's a splurge, though, so if you don't want to flush that much money away, keep reading. We've still got four more products for you.
Learn More: DXV
5. Fill your home with music
This one's for you, music lovers!  With a D-Link Wi-Fi Audio Extender, you can stream all the music from your smartphone straight to any connected speaker so you can blast your favorite songs in any room with a Wi-Fi connection. Plus, it can also be quickly and easily moved from room to room so there's always something playing, no matter where the party goes.
Learn More: D-Link Wi-Fi Audio Extender
6. Frost your windows
SONTE film is one of the easiest ways to add a cool factor to your house that is sure to impress your guests. When you add this Wi-Fi-enabled film to your windows, they can instantly switch from clear to opaque at the command of a smartphone app. That's some James Bond magic.
Learn More: SONTE Film
7. Warm it up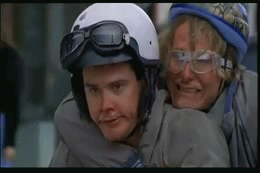 When I was young, the thermostat was just that thing I wasn't allowed to adjust, even when it was freezing cold and I was already wearing two pairs of socks. Today, thermostats are that thing I can adjust from anywhere right from my smartphone! With the Honeywell Z-Wave Enabled Programmable Thermostat, you can manage your home's temperature right from your mobile device making it easy to turn up the heat on your way home from work, or turn it down on your way out to save energy and money on your heating bill. 
Learn More: Honeywell Z-Wave Enabled Programmable Thermostat
8. Keep an eye on your smart home from anywhere
I'm a save the best for last kind of girl, so the final item on this list is a winner.
Let me set the scene. You just bought every item on this fabulous Smart Home list and have finally created the ultimate connected home. To celebrate, you're treating yourself to a fabulous vacation. The day has arrived and you've just boarded your flight. But just as you're getting comfortable in your seat – Bermuda shorts on, half can of soda in hand – you suddenly can't for the life of you remember if you shut the garage door. Visions of thieves stealing your new products flash through your mind. Not the toilet! Not the Wi-Fi toilet!!
Wouldn't it be nice to check in?
…
With Wi-Fi Cameras, you can.  D-Link Wi-Fi Cameras connect to your home network and give you a live view of your home from anywhere, anytime right from your smartphone, tablet or PC. They put your home in the palm of your hand, allowing you to be there … even when you're not. They're the cherry on top of any smart home.
Learn More: D-Link Wi-Fi Camera